Legendary Music Label Philadelphia International Records Celebrates 50th Anniversary In 2021
NEW YORK, Jan. 25, 2021 /PRNewswire/ — Legacy Recordings, the catalog division of Sony Music Entertainment, and Warner Chappell Music, the global publishing arm of Warner Music Group, are thrilled to announce today the launch of the yearlong campaign in 2021 to celebrate the 50th anniversary of one of music's most historic record labels, Philadelphia International Records.  The anniversary campaign will highlight the extraordinary musical output of this storied label and spotlight milestone musical moments, artists and songs from the remarkable Philadelphia International Records family that have defined the landmark label and its incredible impact over the past 50 years.  Throughout the year, Legacy Recordings, Warner Chappell Music and Philadelphia International Records will collaborate on an exciting series of exclusive partnerships, product and content releases, artist initiatives and much more. 
The groundbreaking label, founded in 1971 by innovative and prolific songwriters/producers Kenneth Gamble and Leon Huff, became the birthplace, incubator and launching pad for the sophisticated Philly Soul sound also known as "The Sound of Philadelphia."  The duo amassed an extraordinary array of producers, songwriters, musicians and engineers including Thom Bell, Dexter Wansel, Bobby Martin, MFSB, Joe Tarsia and more to help craft some of the most memorable lyrics and melodies of the past five decades.  The legendary roster of music stars who helped bring these chart-topping disco, R&B, soul and funk sounds to life included The O'Jays, Patti LaBelle, Harold Melvin & the Blue Notes, Billy Paul, Teddy Pendergrass, Lou Rawls, McFadden & Whitehead, The Three Degrees, Phyllis Hyman, The Intruders, the ultimate "house band" MFSB, and many others.  You can watch a highlights reel spanning 50 years of Philadelphia International Records: https://PIR.lnk.to/PIR101Ep1PR
"It's a blessing to celebrate all of the writers, musicians, engineers, disc jockeys, and all the people that were on our team," said Philadelphia International Records co-founderKenny Gamble.  "When I listen to this music now, I can close my eyes and the music brings us all back together again.  Hearing this music reminds me of all the hard work and dedication our team went through to make such a long lasting catalog, that has been embraced by the world and I'm thankful."  Philadelphia International Records co-founder Leon Huff shares the sentiment saying, "Long live the music of Gamble and Huff!"
"It was like Gamble and Huff at the Apollo, man,"
It's five decades later, and Gamble and Huff are commemorating their lightning in a bottle. The elder statesmen who signed veteran performers like The O'Jays, The Three Degrees, Harold Melvin and the Blue Notes, Teddy Pendergrass, The Jacksons, Billy Paul, Phyllis Hyman, The Jones Girls, Lou Rawls, Jean Carne and Patti LaBelle are celebrating the 50th anniversary of their label, Philadelphia International Records, with a yearlong campaign featuring digital and new media partnerships; remastered and limited edition releases; and monthly themes associated with the now iconic brand.
The Grammy-winning twosome recorded at Sigma Sound Studios as two-thirds of The Mighty Three, with arranger/producer Thom Bell. Responsible for composing the "Soul Train" theme song, "TSOP (The Sound of Philadelphia)," Gamble and Huff are synonymous with crafting "Philly Soul" or the "Philly Sound," a hybrid of lush string arrangements, pre-disco rhythms, jazz horns, precise melodies, spirited harmonies, and funky grooves performed by their 40-piece orchestra, MFSB.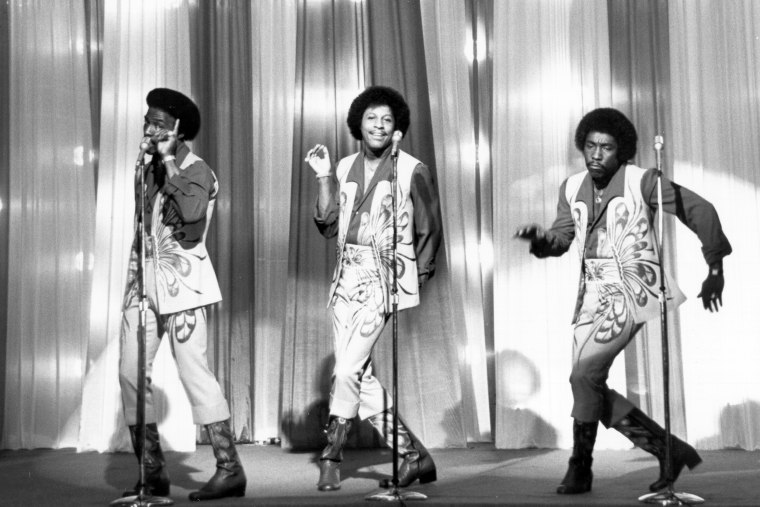 "The '70s was our era," Gamble said. "'Soul Train' took off, and it became a monster. All of us were together; I give Don Cornelius his props because it seems like every other week, he had one of our artists until all of our artists were on there. It was magnificent and unbelievable."
Classic songs like "Back Stabbers," "For the Love of Money," "If You Don't Know Me By Now," "When Will I See You Again," "Turn Out the Lights," "Me and Mrs. Jones," "Don't Leave Me This Way," "You Gonna Make Me Love Somebody Else," "Love Train," "You'll Never Find a Love Like Mine," "Close the Door," and "Wake Up Everybody" all stem from Black catchphrases or colloquialisms the writing pair often heard.
Members of the Rock & Roll Hall of Fame, the Songwriters Hall of Fame and the Dance Music Hall of Fame, Gamble and Huff customized each song to fit the artists. The lyrics often spoke of romantic love; embracing their ethnic and cultural identities; or taking steps in the right direction to uplift people from all walks of life.
"We had a star-studded roster with great singers, performers and an orchestra to play," Huff, 79, said. "It was like a songwriter's heaven; we had a certain speed and tempo that we wrote from."
"Some of the things we do just come natural," Gamble, 77, said. "We talked about the betterment of humanity and allowing human beings to be the instrument. We not only have love songs; it helps alert our community with beautiful music, lyrics and grooves."
The iconic Philadelphia sound
Gamble and Huff met in 1963 getting on an elevator in the office building where they worked four floors apart. Huff, a session musician who worked menial labor, started regularly commuting to Philadelphia from his hometown, Camden, N.J., to hold marathon songwriting sessions with Gamble, a record store owner and leader of a vocal group, The Romeos. Huff, the former co-chairmen of the Songwriters Hall of Fame, cranked out 10 songs at their first full meeting.
"I didn't have no plan B," Huff said. "My goal was to make it in the music business some way; I wasn't doing nothing but washing dishes in hospitals, but I knew that wasn't my calling."
Among Gamble and Huff's early successes were The Intruders' "Cowboys to Girls," The Soul Survivors' "Expressway to Your Heart," Archie Bell and the Drells' "I Can't Stop Dancin'" and Jerry Butler's "Only the Strong Survive." Also the owners of several rotating boutique record companies, Gamble and Huff's first attempt to get distribution from Atlantic Records was turned down.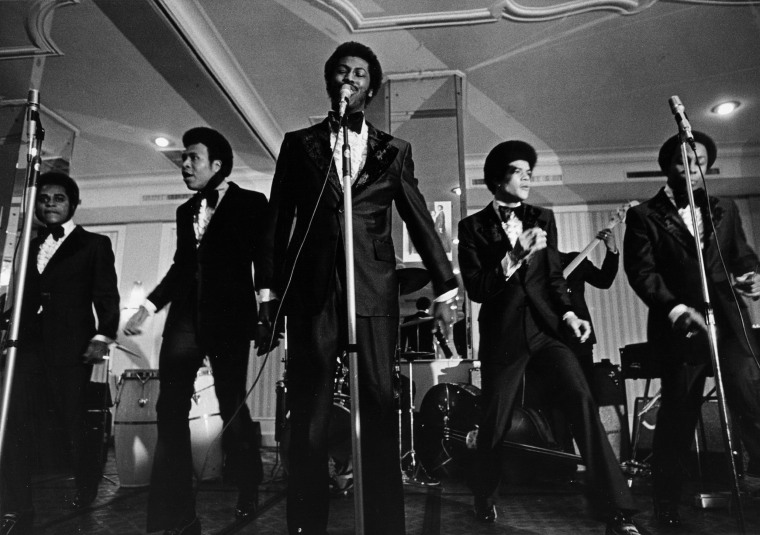 But Clive Davis, then president of CBS Records, took notice of the pair's growing list of writing credits and signed them to a distribution deal for PIR in 1971. Gamble and Huff built a stable network with distributors and radio programmers for their past creations but felt it was necessary to land support from a major brand to promote and distribute their consistent output.